MARA
*HEALER* *SEER* *Spirit Talker*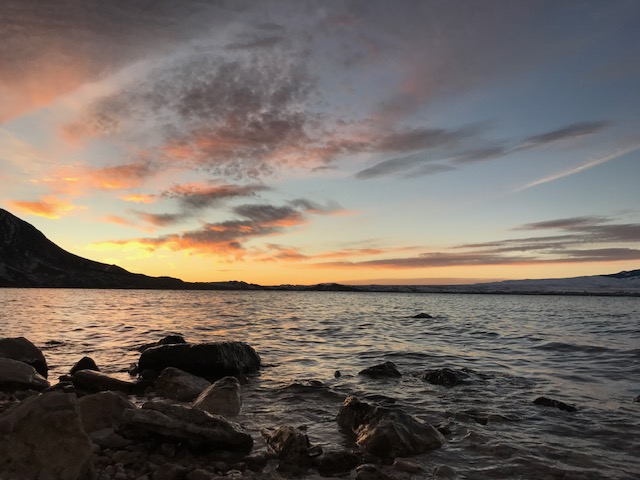 Mara was born with the ability to see the other side. As a child it was an ability that was confusing, at best. Throughout her life experiences with joy, loss, and sudden tragedy, she was forced to sit in her silence alone and find the path out of the darkness and into the beautiful light that is her life. That path of dirt and stone was built on extreme courage and led her into a world where Native American Ancestors honored her strong spirit with the gift of healing. Calling herself a "Seer" and a "Healer", Mara receives messages and wisdom from Spirit Guides and/or Loved Ones, that is meant to be shared so each beautiful soul can receive the direction they need to live this life most joyously.
*You can be added to Mara's email list by subscribing below or by clicking on the SUBSCRIBE tab at the top of this page. Emails will be sent periodically to be keep you abreast of new events happening throughout the year.
*Follow me on INSTAGRAM @Sacred_Sweetgrass or by clicking on "INSTAGRAM" at the bottom of the page.
Individual Readings
1 Hour Session
Mara will start each reading lighting White Sage, to honor her Guides and bring in positivity and protection, and say a quiet blessing with Sacred Feathers gifted to her by a Hopi Medicine Man.
Mara will then start each reading connecting with her Spirit Guides, your Guides, and possibly your Loved Ones. Her Guides will focus on what you need to hear at this moment, and take you on a journey of understanding and clarity in order for you to live your life more joyously. Mara will give a fresh perspective to your current state, and direction so you can heal your body, mind, and spirit. Mara's wisdom, warmth, compassion and explanation of the "other side", and your path in this lifetime, will bring you a sense of calm understanding and hope.
Please come with your questions and concerns. She presents her readings as an interactive discussion so you are clear on your path and gives you the tools to navigate what can sometimes be this challengingly beautiful experience we call "life".
Mara's readings come "full circle" and will give you a sense of peace. Her gift is known to bring clarity and ease suffering.
Readings take place on Mara's farm in Chester Springs, PA. unless other remote locations are listed on her calendar. You will receive specific instructions and directions once you have booked your appointment. If interested in other locations, please email Mara for the dates and specified locations in other states.
Phone Readings
1 Hour Session
Mara will give an individual reading, as described above, by phone. Please make sure to be in a quiet space for this reading so her Guides will be able to focus on you. Having another person present might bring in their energy and distract from the reading. Please allow yourself, if possible, 15 minutes of solitude prior to your reading. Mara will start with lighting White Sage, give a silent blessing, then your reading will proceed as described above. (Please note that appointment times listed are Eastern Standard Time. Please plan accordingly.)
Group Readings
2 Hour Session
4 person minimum-10 person maximum
Mara is available for Group Readings at her farm in Chester Springs, PA. or is available to come to your home if you live within a 60 mile radius. (If you live at a greater distance please contact Mara and an additional fee will apply). Mara's intention is to make a connection for each person present, however, this may not be the case and there are no guarantees. She requests that the host/hostess makes sure that each attendee is aware that each person pays even if they do not receive a personal experience. These events are meant to be insightful, enlightening and healing.
Destination ReadingS
1 Hour Session
Mara will be traveling throughout the year to different locations to do individual readings. She is also available to come to your place of residence if you are able to arrange individual readings for at least 4 people. Additionally, she will be listing below where she will be throughout the year, if you live in close proximity to these locations and would like to schedule a reading or smudging please contact her through her website.
Smudging/clearing
INDIVIDUAL: 30 Minutes
If you're feeling stuck, negative, sluggish or even depressed, it may be due to some stagnant energy around you. Your energy can include your emotional, energetic, mental, spiritual, or physical body. Stagnant or negative energy can have extremely detrimental effects on your mental and physical state and is even believed to manifest into things like a lack of happiness and success as well as pain and disease. Smudging can help combat this negativity, clear it away from you, and help you start anew. Smudging is an ancient Native Ceremony in which Mara will burn Sacred White Sage (representing Fire and Earth), use an Abalone Shell to catch the ashes (representing Water), and fan smoke around you with her Sacred Feathers (representing Air). She will then explain ways for you to perform this Ceremony yourself, and other tools that you can use to protect yourself and to clear negativity on your own. Her guidance will give you a sense of peace and bring clarity on how to handle negative energy that is invisible to most but felt by many.
*Please note that Mara will not be "reading" you or giving you her interpretations during this process. This is solely a cleansing and a learning process.
HOME: 1.5 hours
Smudging a home is important to do on a regular basis. Mara has been consulted and has smudged homes and properties due to negative activity happening in a home, a daily sense of chaos or uneasiness, to clear the energy before new homeowners move in so they are not taking on the energy of the past residents, or simply to keep the energy clear and the positivity flowing. Additionally, many homes have spirits that need to move on. Mara clears her own home no less than once a month knowing that people who visit or enter our homes can leave their energy in our space. It's important that your home is YOUR safe-haven, YOUR peaceful sanctuary, and YOUR sacred space.
With a Home Smudging/Clearing, Mara will come to your home and do a quick walk thru with you. She will give you any impressions she receives from her Guides and will describe in detail what she "sees". She will then clear anything that might be negative (energy or negative spirit) and will teach you how to smudge and keep your home energy positive and clear. She will ease your mind, answer your questions, and leave you with a peaceful space.
HOME: (MONTHLY FOLLOW-UP) 1 Hour
Once Mara has Smudged/Cleared your home initially (as listed above) you can book follow-up monthly visits. This will involve Mara's coming to your home, for a shorter visit, to smudge/clear it again. There are times that follow-up visits are necessary, or you may want Mara to perform this ceremony monthly for your convenience.
*It needs to be stated, but not to be alarming, that children are able to see spirits very clearly up until about the age of 5 because they are so new to this Earth. Mara has been consulted many times because of this, and is passionate about resolving these situations immediately. If you feel your child is being "bothered" by a spirit....please contact Mara via email before scheduling your Home Smudging/Clearing. She will make sure you are scheduled ASAP.
**Due to client demand, I now have Smudge Kits and Sage available for purchase at time of service.
.03
Calendar
July 24-28: Montreal, CAnada
August 2-8: Cape Cod, MA
September 4-10: Bismark, ND
If you are interested in booking a reading or smudging at any of the above locations contact Mara through the CONTACT tab at the top of this page.
Individual Readings...$125
1 Hour Session.
Held at Mara's studio in Chester Springs, PA. All information will be emailed to you upon booking your appointment.
Group Readings...$65.00 per person. (Min.4-max. 10)
2 Hour Session.
Held at Mara's studio in Chester Springs, PA. or at your home. Pricing includes locations within a 60 mile radius. Farther destinations will require an additional fee. Please contact Mara with any questions and include your address upon booking.
Phone Readings...$125
1 hour session
Please allow yourself a quiet space for this reading. Additional people in your presence might influence the energy and information that was meant for you. Additional information will be emailed to you upon booking your appointment. (Please note that appointment times listed are Eastern Standard Time. Please plan accordingly)
Smudging/CLEANSING...
$50.00 Individual (30 Minute Session)
$150.00 Homes within a 30 mile radius (1.5 Hour Session) *For homes farther than a 30 mile radius, please contact Mara and additional rates will apply.
$100 Monthly home smudging/cleansing after initial first visit. (1 Hour Session)
-Mara has abilities that are a unique gift! Her readings are calming, fun, insightful, informative, and inspiring! Having a loved one from the "other side" come through is a once in a lifetime opportunity! To communicate with people who have passed away is absolutely fascinating! -Andrea B.
-Mara is a dynamic loving spirit who puts her heart into her readings/healing sessions. She is clearly guided to inspire and help those close to the door of unwanted thoughts and directions to see the light and path of change. If you are looking for a session like no other which will help you grow to the light I would highly recommend her! -Sheri D.
-Mara is one of the most beautiful people I have ever met, inside and out. Her spirit communication is extremely powerful. She came to our home after we were experiencing negative energy and spirits in our young son's room. Mara was able to communicate and remove everything from our home. Her work is amazing, I would recommend her to anyone. We are grateful for the time she spent in our home. Her gift is truly remarkable and we look forward to working with Mara again in the future for readings. -Colleen S.
-Mara has a unique gift and her readings have helped to simplify and provide clarity to me in various life situations. Mara's readings leave you feeling positive and hopeful with a new perspective on life's challenges. If you've never experienced a reading based on Native American beliefs and philosophy, you are in for an amazing experience! -Jennifer M.
.06
Book Now
* Your Credit Card is required upon booking to reserve your appointment. There is no charge until time of service. For all services, your card will be charged or you will have the option to pay with check or cash upon arrival.
Please contact Mara below with any additional questions or comments.